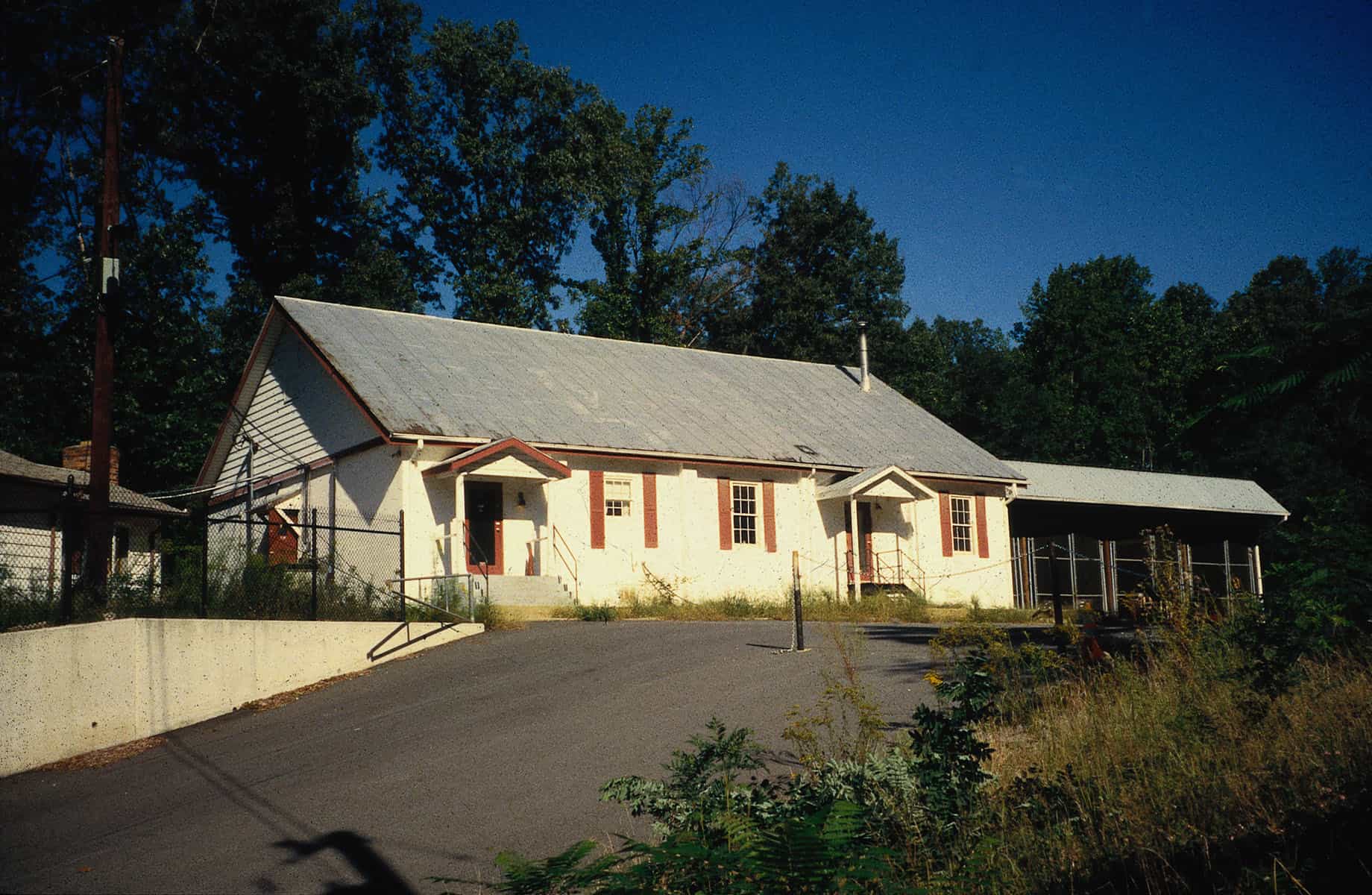 Once a Moose Lodge dance hall, Capital Rentals acquired this building and property as a new home for their Fairfax store. From the beginning, the client had an eye on doing something unique. We too saw this "diamond in the rough" as an opportunity to do something special.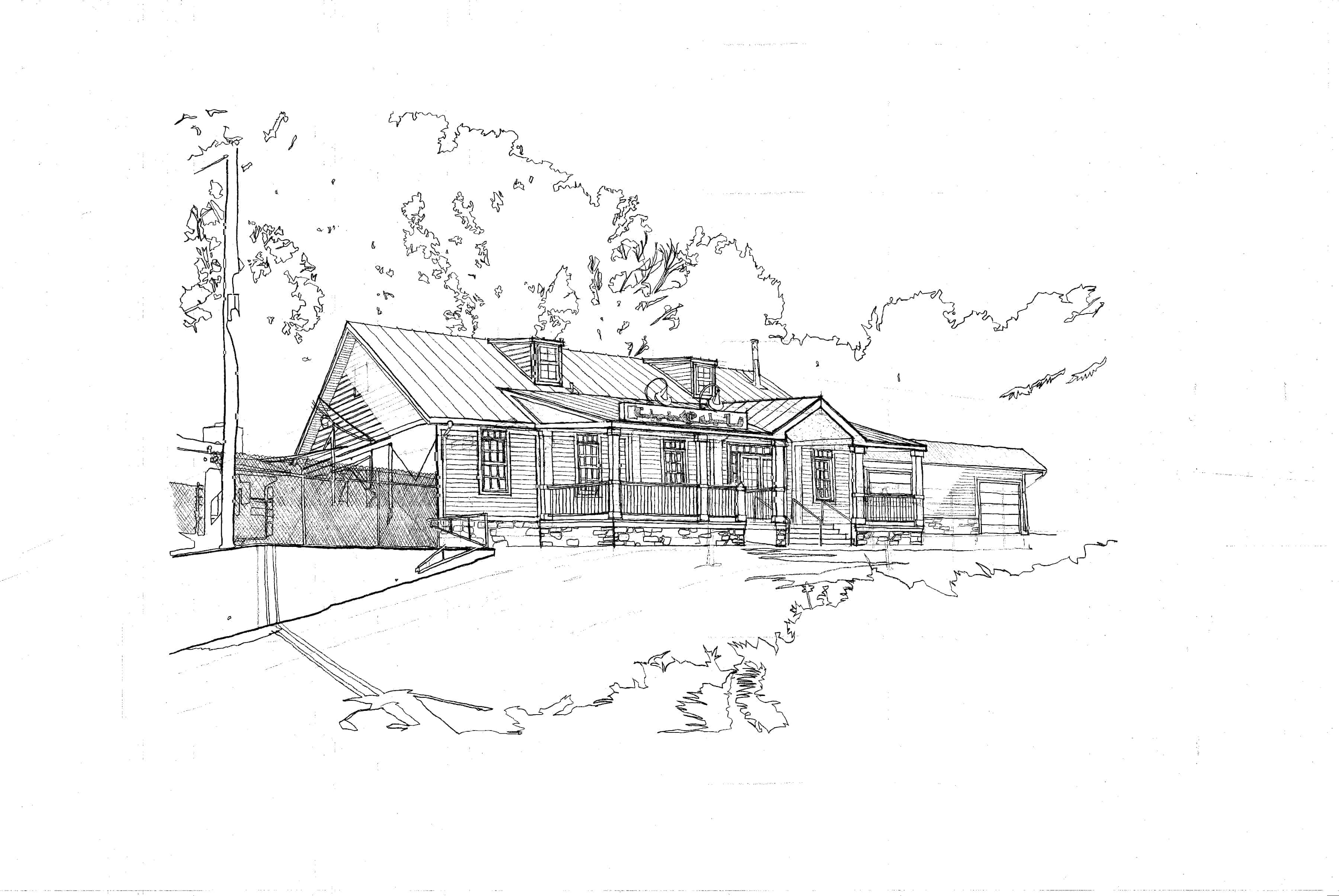 Capital Rentals was looking for a friendly, inviting facility that would keep folks coming back for all their rental or party needs. "Give us something with a 'corner store' appeal", they said when we first met at the site. In particular the client wanted to include the corporate color on a new metal roof.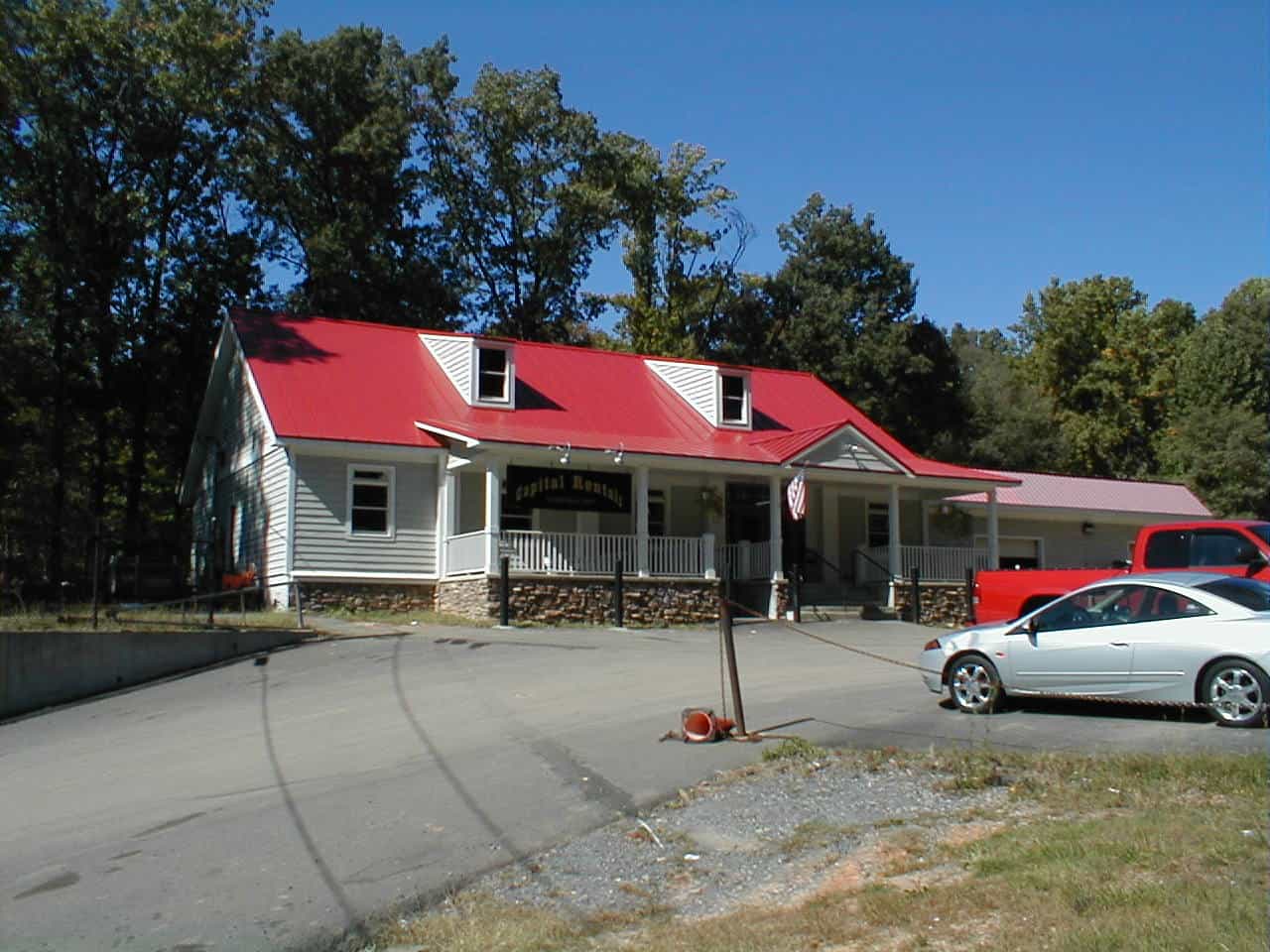 As you travel on Route 29 between Fairfax and Centreville, this eye catching solution draws you in with its signature corporate red roof. The original building's structure is proudly expressed on the interior in the customer service area. The high open ceiling with exposed trusses and dormer windows serves as inspiration for the home improvement customer "builder" in all of us.